3 Awesome Military Aircraft T-Shirts
If you're looking for military aircraft t-shirts you're in luck. Here are 3 of the baddest and most understated military aircraft shirts you're going to find. If you love military planes and jets, you're sure to love these t-shirts.
This t-shirt features nose art commonly seen on war planes like the P-51 Mustang, P-40 Warhawk and A-10 Warthogs still used today. Brrrrt! If you're looking for a cool military aircraft t-shirt then look no further. We're pretty big fans of this one you can't tell. It has a solid 5 star rating on Amazon.
Click here to get this nose art t-shirt.
---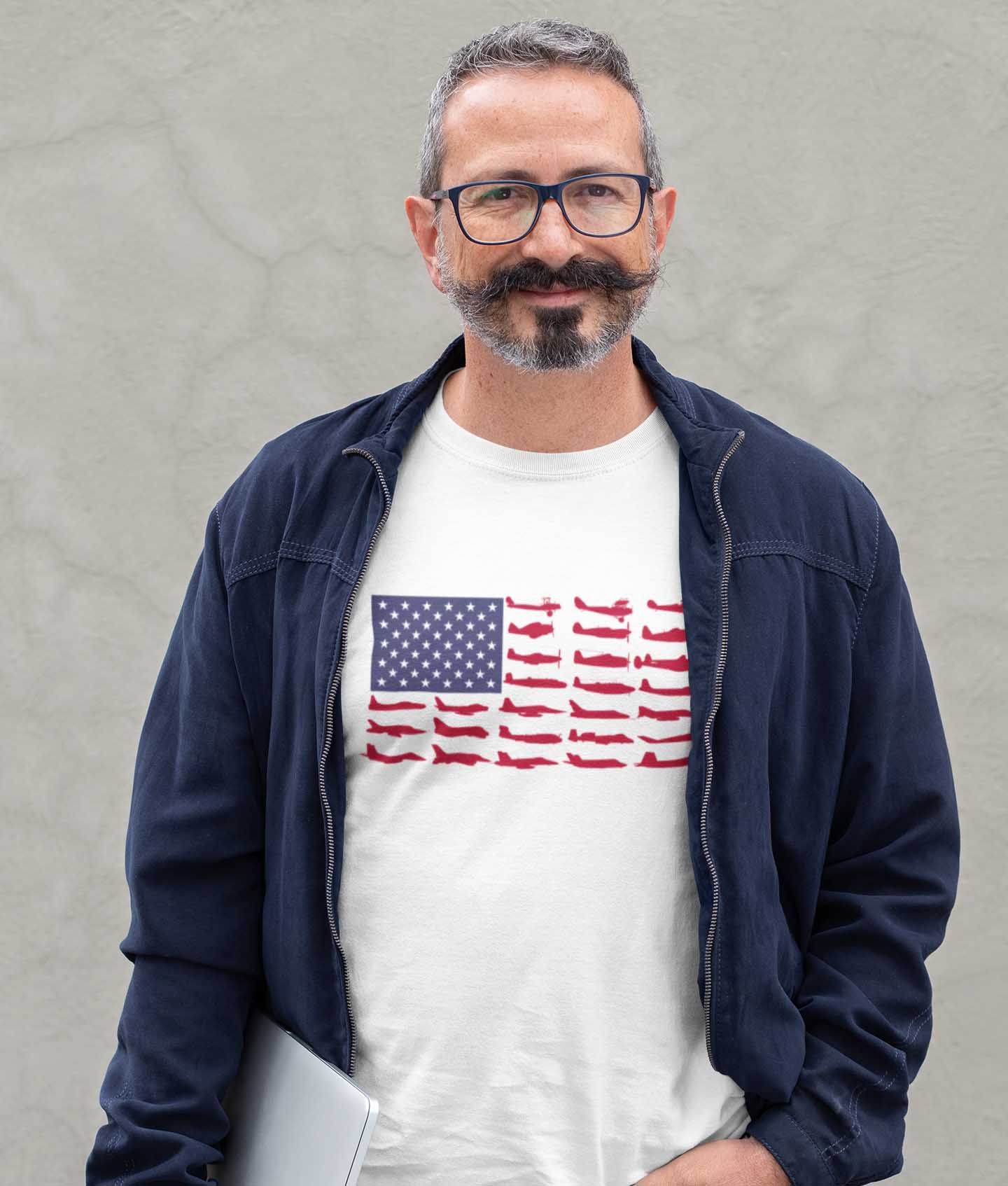 This American flag shirt speaks for itself. It features 27 of the baddest US warplanes to ever take to the sky. Starting with the oldest on the first line, the Martin MB-1, Curtiss JN-4, Vought VE-7 Blue Bird. Second line: P-35, P-40 Warhawk, P-47. Third line: P-51 Mustang, F6F Hellcat, P-38. Fourth line: B-25, Lockheed Ventura, F2H Banshee. Fifth line: F-86, F-5, F-100 Super Sabre, Douglas F-4F Phantom II. Sixth line: EA-6B Prowler, A-10 Warthog, Night Hawk, F-15. Seventh line: F-16, F-18, F-35 Lightning, F-22 Raptor.
Click here to get this American flag aircraft t-shirt.
---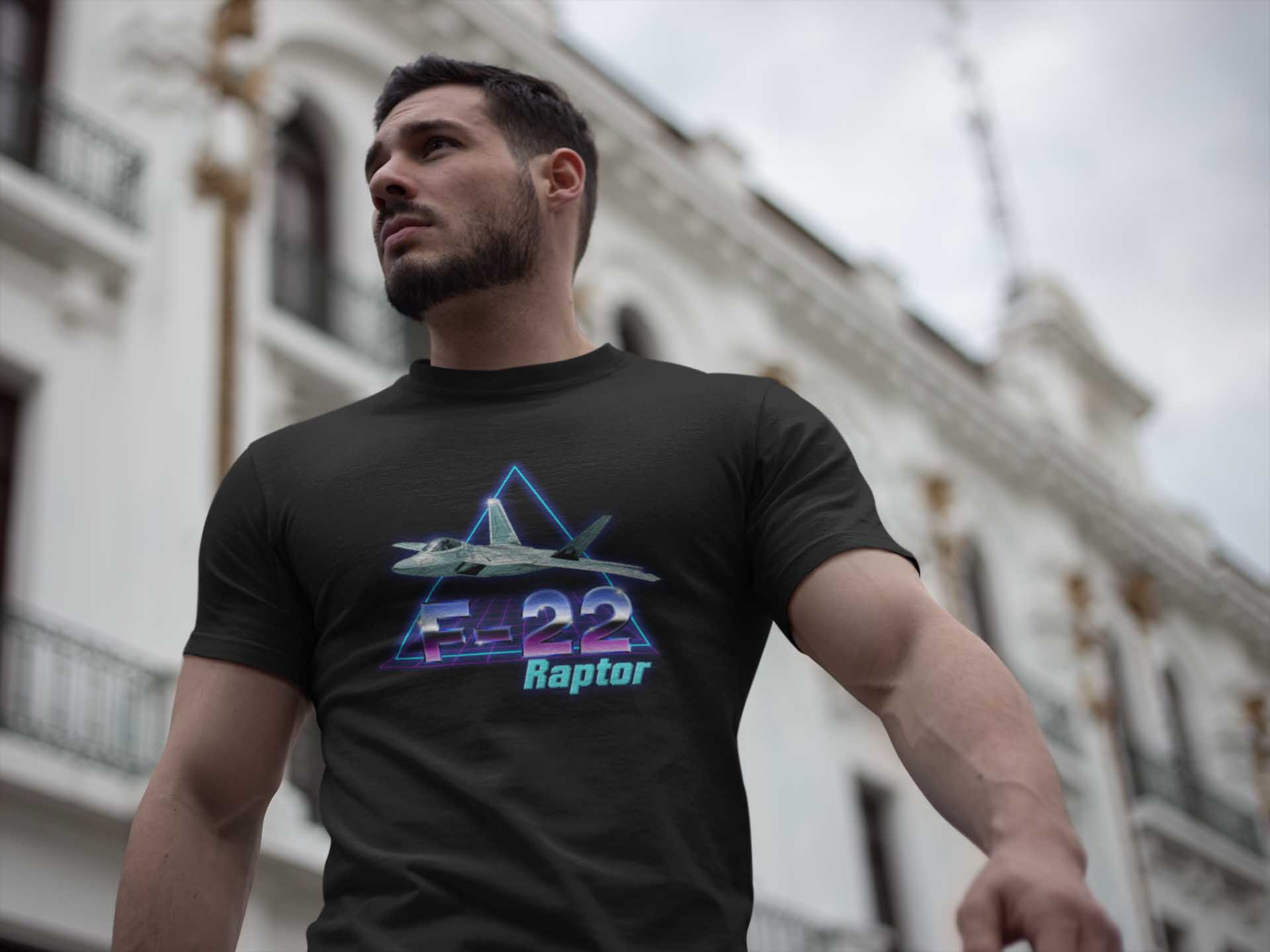 This Retro Raptor t-shirt is the stuff of legend. If you want a t-shirt that makes you feel like you were sent back to the 80's at Mach 2.2, here it is.