F-22 Raptor Facts Infographic
We hope you enjoyed this F-22 Raptor facts infographic. Read more about the F-22 Raptor and see a comparison of the F-22 vs F-35. You might also like these stunning photos of the F-22 Raptor. F-22 Interactive Display Watch this F-22 in action!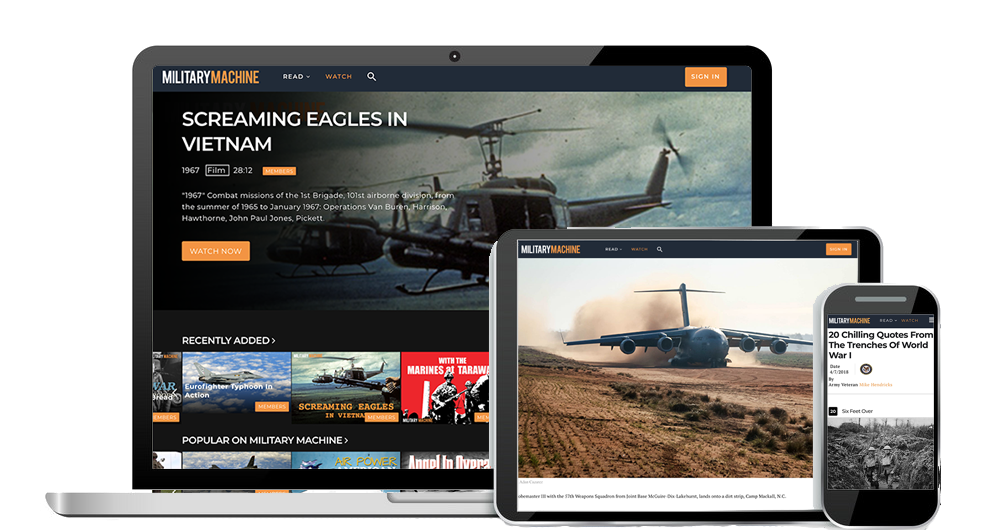 Unlock the Military Machine Library
| | |
| --- | --- |
| Exclusive videos and stories only available to subscribers | |
| Unlimited access to Military Machine | |
| New videos and articles weekly | |
| No advertisements | |
Lifetime
$99.99
One Payment
Most Popular
Annual
$3.99
/mo*
*Billed as one payment annually
Monthly
$4.99
/mo
Recurring
By subscribing I agree to the
Terms of Use
and
Privacy Policy
, and I understand that I may cancel this recurring membership at any time by going online to my Account and click on "Cancel Membership".