George H.W. Bush (1924-2018)
Born in Milton, Massachusetts, George H.W. Bush is one of the most well-known political figures in American history. He served as the 41st President of the United States of America, the 43rd Vice President of the United States of America (under Ronald Reagan), the 11th Director of the Central Intelligence Agency (although it was for only one year – 1976), and the 10th U.S. Ambassador to the United Nations. But the reason he's on this list is because of his valiant service in the U.S. Navy during World War II. At 19 years old, he became one of the youngest naval aviators in the entire Navy. By 1944 he had flown 58 combat missions. He received the Distinguished Flying Cross, three Air Medals, and the Presidential Unit Citation awarded to San Jacinto. He was honorably discharged in 1945 after Japan surrendered.

Clint Eastwood (1930 – )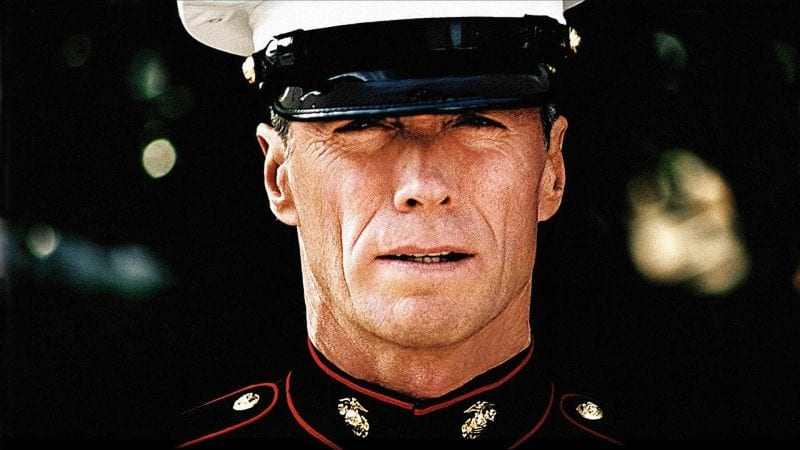 This world-famous movie actor who became best-known for his role as Dirty Harry and then parlayed that into a long and successful acting/directing career. But is was his stint with the United States Army that lands him on this list. Eastwood was drafted in 1951 during the Korean War. While his service consisted mostly of relative easy roles such as lifeguard at Fort Ord in northern California, he did have at least one real scare during his service. He was a passenger on a Douglas AD bomber that crashed 2 or 3 miles away from shore at Point Reyes, California. He and the pilot swam the few miles to safety with the help of a life raft.

Bob Feller (1918 – 2010)
In a U.S. Navy guest column, the accomplished baseball pitcher Bob Feller had this to say about how he decided to enlist at the start of World War II.
"I never have to strain my memory to recall the day I decided to join the Navy. It was 7 December 1941. I was driving from my home in Van Meter, Iowa, to Chicago to discuss my next contract with the Cleveland Indians, and I heard over the car radio that the Japanese had just bombed Pearl Harbor. I was angry as hell. I'd spent almost six full seasons in the major leagues by then, with a record of 107 victories and 54 losses, and I had a family- related draft exemption, but I knew right then that I had to answer the call…After four months of naval gunnery school in Newport, Rhode Island, I was assigned to a battleship, the USS Alabama (BB-60), as a gun-captain on a 40-mm antiaircraft mount that had a crew of 24."
After the war was over, Bob returned to baseball and continued to be a dominant pitcher – earning a spot in the Hall of Fame.

George Carlin (1937 – 2008)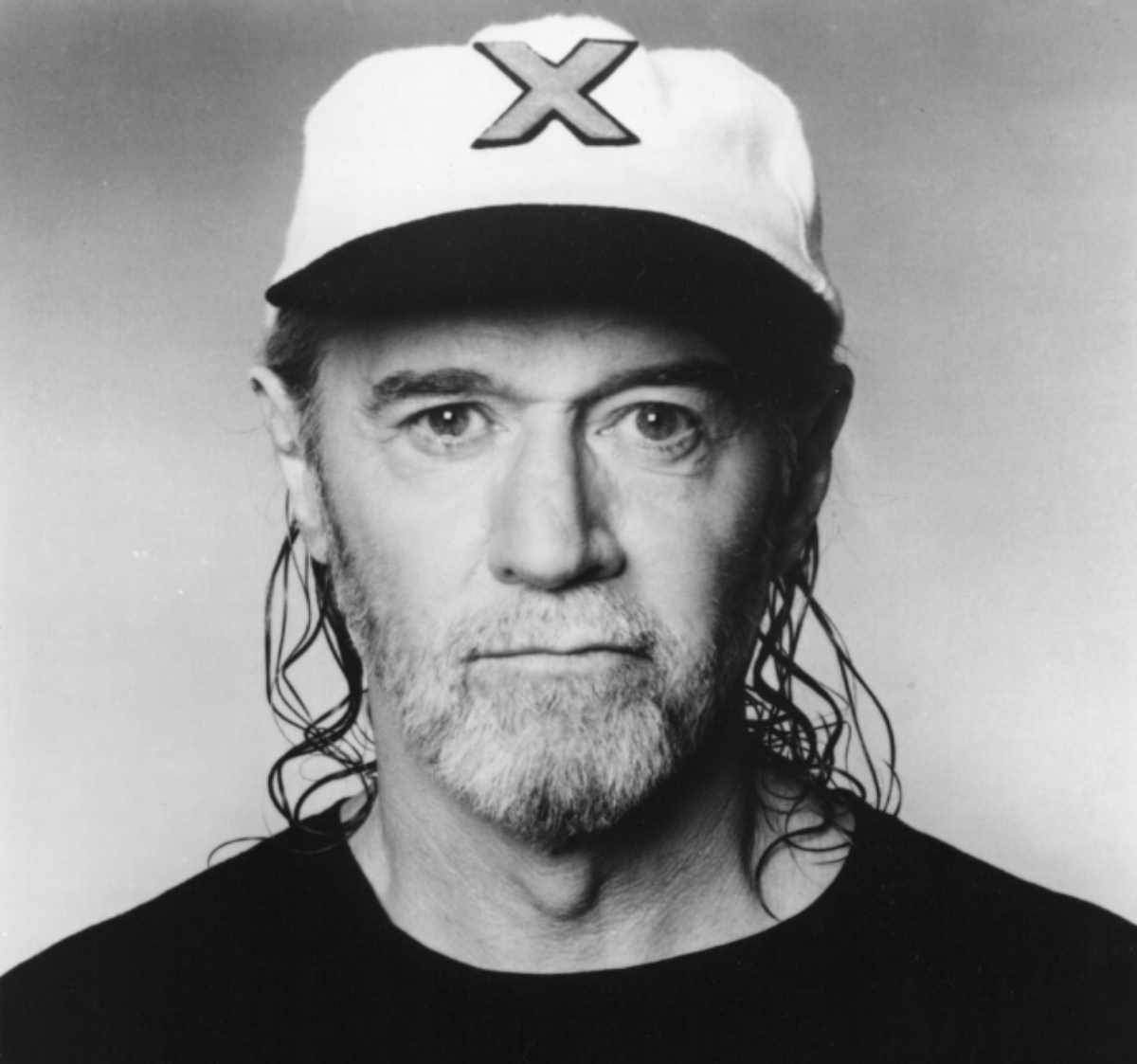 While one the most famous comedians of all time, George Carlin is certainly not one of the most experienced veterans of all time. His time in the Air Force was short, rocky, and doesn't contain a lot of public details. But if you've watched or listened to any of his stand-up comedy routines – his anti-establishment position is obvious. So it's fairly easy to imagine his time in the military as less-than-fruitful. He enlisted in the Air Force in 1954 to get some easy money which he put toward broadcasting school. He utilized his time in the Air Force by operating the radio station on base – which he then launched into a successful comedy career one he was discharged from the Air Force.

Chuck Norris (1940 – )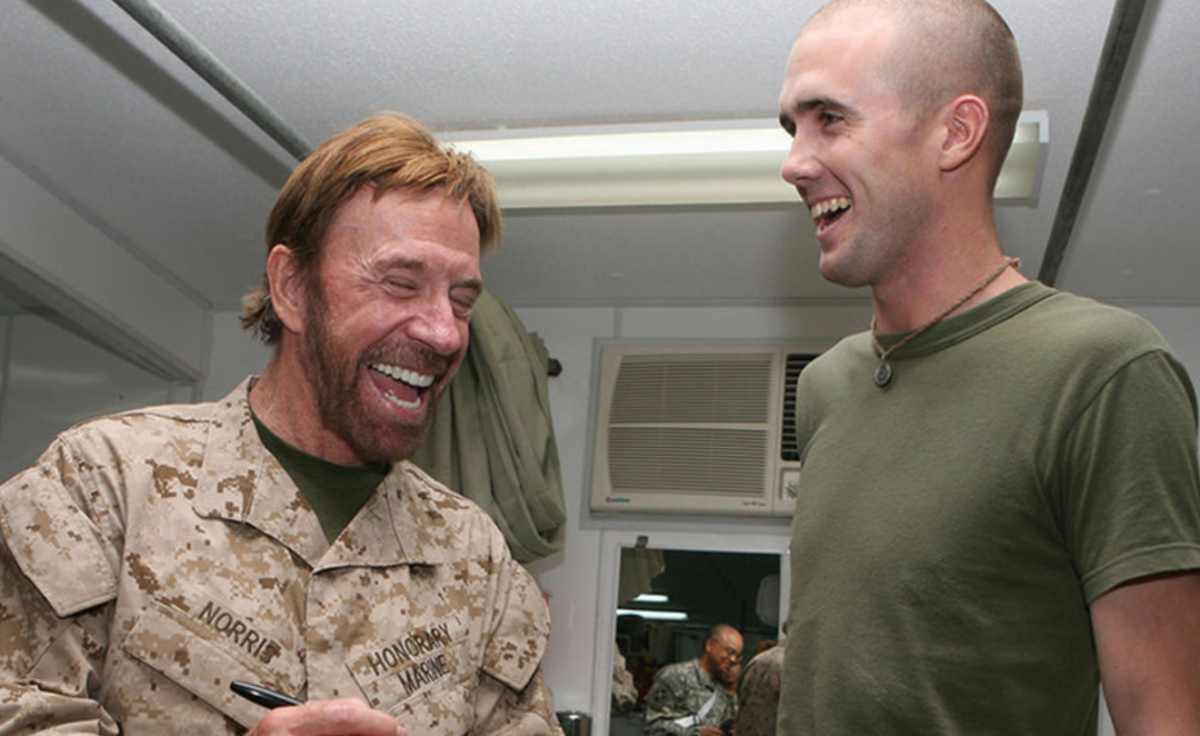 Chuck Norris may have never become the legendary Chuch Norris if it wasn't for the time he spent in South Korea as a police airman on base. It was there where Norris learned martial arts as a way to help him arrest disorderly's without the use of a weapon. He enlisted in 1958 and was discharged in 1962. His first on-screen appearance was in 1968 on The Wrecking Crew. 

Ice-T (1958 – )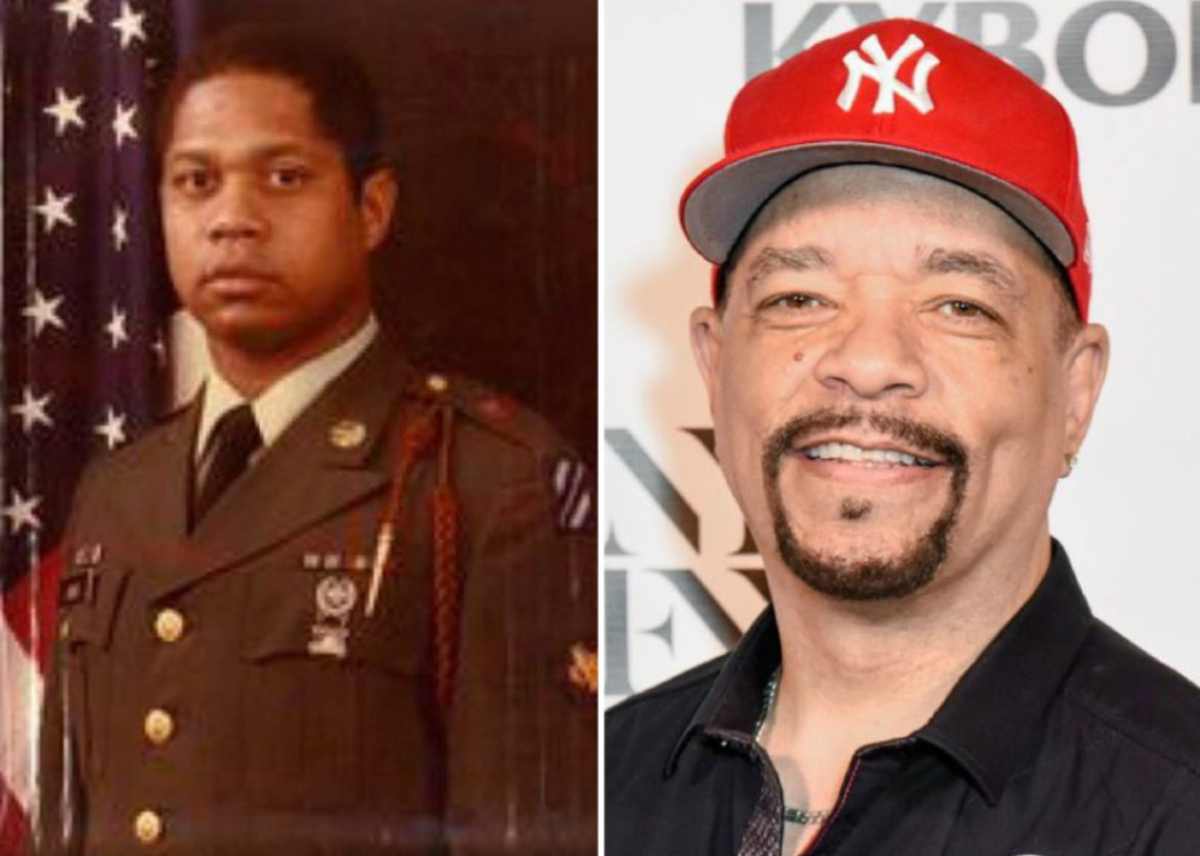 You know him as Ice-T from either his hip-hop/gangster rap career or his long stint on televsion's Law and Order: SVU, but for a while he was just Tracy Marrow. Born in south Los Angeles, he enlisted in 1979 after graduating from Crenshaw High School. He served as a squad leader at Schofield Barracks, where he used his GI Bill to purchase stereo equipment and really dove into music and entertainment in his spare time. Once he returned to civilian life, the rest is pretty much a documented history of success.

Steve McQueen (1930-1980)
This world-famous on-screen bad boy wasn't just "The King of Cool" in movies. Steve McQueen had a rough childhood and his troublesome persona was authentic, which created some issues once he joined the Marines in 1947. Famous for roles in The Sand Pebbles, The Cincinnati Kid, Love With The Proper Stranger, The Getaway, Magnificent Seven  and many others. In the Marines, he was demoted to Private seven separate times. He actually served 41 days in the brig for resisting arrest after failing to report for duty. After this, he turned his mindset around and used the discipline for good. He eventually saved several of his fellow Marines' lives in the Arctic when a tank was sinking through the ice. After that, he was assigned with guarding the Presidential yacht of Harry S. Truman. He was honorably discharged in 1950 and overall, looked back on his time in the marines positively.

Mr. T (1952 – )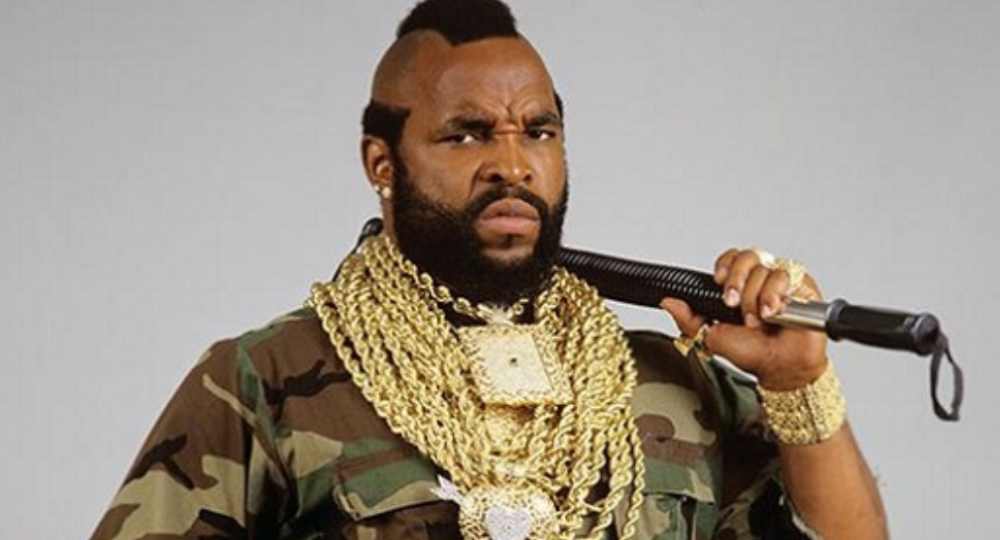 It seems like Lawrence Tureaud's entire life is a movie set. More widely known as Mr. T, this actor/wrestler turned heads at every turn throughout his life. It started in high school, at Dunbar Vocational High School where he played football, wrestled and eventually earned a college scholarship for athletics. After one year of college, Mr. T joined the Military Police Corps of the U.S. Army in 1975. His drill sergeant labeled him the "Top Trainee of the Cycle" – out of 6,000 trainees. Once, in 1976, to punish Mr. T – a sergeant told him to start chopping down trees in the woods at Fort McCoy in Wisconsin. After three and a half hours, a major noticed how many trees were felled and ordered Mr. T to stop. He chopped down over 70 trees in three and a half hours. He went on to become a high-profile bouncer and bodyguard, actor, and wrestler.

Morgan Freeman (1937 – )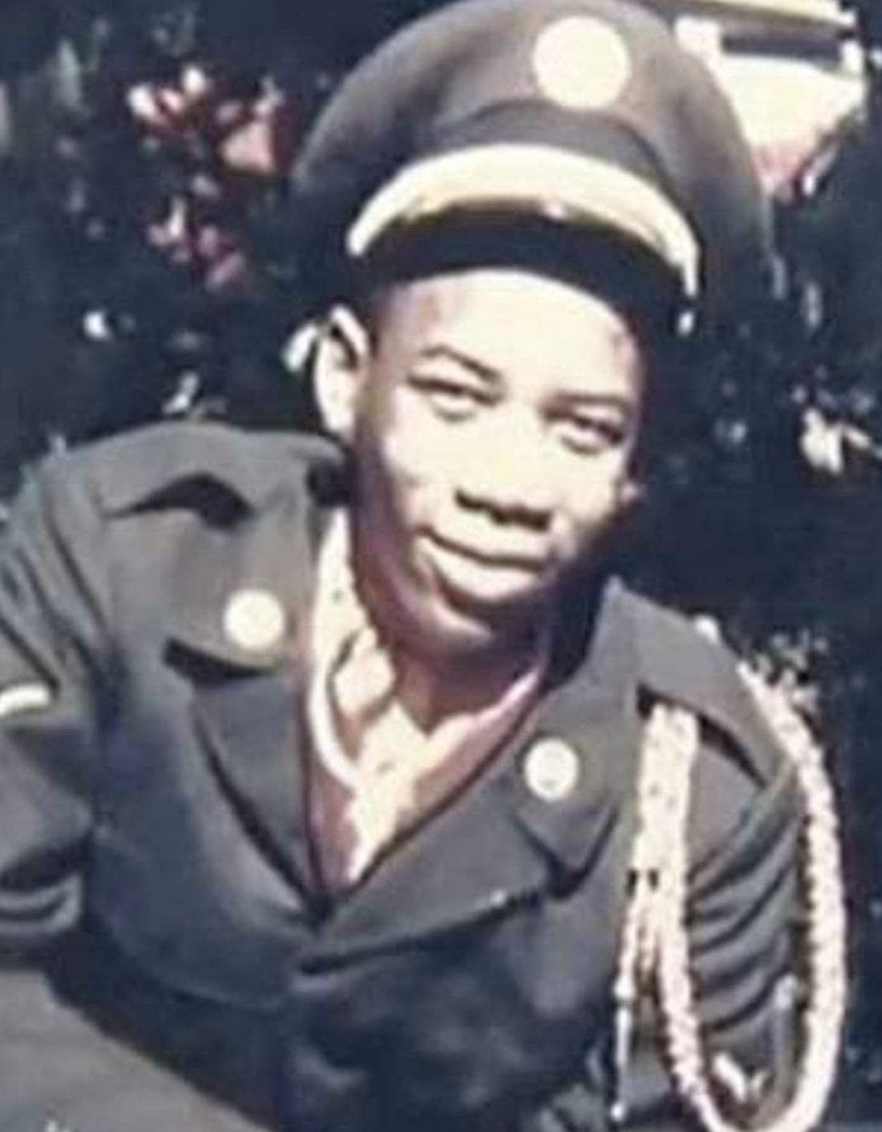 The legendary Morgan Freeman had this to say about his time in the Air Force.
"I joined the Air Force. I took to it immediately when I arrived there. I did three years, eight months, and ten days in all, but it took me a year and a half to get disabused of my romantic notions about it."
"I had this very clear epiphany," he told AARP Magazine. "You are not in love with this; you are in love with the idea of this." Freeman didn't hesitate to act on his gut instinct, and left the Air Force in 1959.

Johnny Cash (1932 – 2003)
At the start of the Korean war, 18-year old Cash joined thousands of his fellow young Americans of the time and enlisted in the U.S. Air Force on July 7, 1950. He recieved basic training at Lackland Air Force Base and technical training at Brooks Air Force Base, both in San Antonio, Texas. From there, Cash was assigned to the 12th Radio Squadron Mobile of the U.S. Air Force Security Service at Landsberg, West Germany. Legend has it that while transcribing Soviet morse code, Cash picked up on the news of the death of Joseph Stalin. He was the first American to know about Stalin's death.

Elvis Presley (1935 – 1977)
The "King of Rock 'n' Roll" was drafted in to military service in 1958, four years after he officially started his music career. Presley, who by this time accrued enormous fame and fortune, was determined to prove to the American public and himself that he had the guts to stick out his military service and not take the easy road that some celebrities are offered. He did just that. He was honorably discharged in 1960, and fellow soldiers commended his ability to be able, ready and fit in with the troops regardless of his status, His generosity was well-noted as well, buying tv sets for camps and extra fatigues for men in his squadron.

Buzz Aldrin (1930 – )
He and Neil Armstrong were the first two men to ever walk on the moon. But in terms of a military career, he was also one of the first men to ever join the Air Force. He graduated from West Point in 1947, when the separate division of the Air Force was just being formed. Given that he graduated towards the top of his class, he was given the opportunity to choose where he served – and he chose the Air Force. Edwin Eugene Aldrin Jr., his full name, was commissioned as a second lieutenant and trained in T-6 Texans at Bartow Air Base in Florida.

John Kerry (1943 – )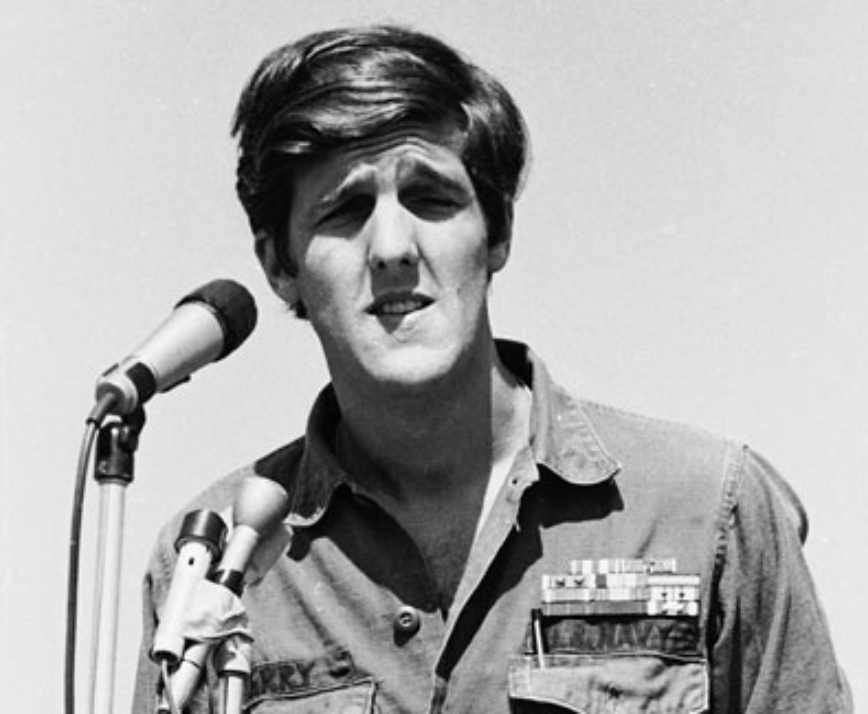 John Kerry most recently served as the U.S. Secretary of State under Barack Obama for his second term. But long before that occurred, Mr. Kerry spent four years in the Naval Reserve. He completed officer candidate school and was commissioned as an officer in December of 1966.
Two years later, Kerry was in charge of a small boat of the peninsula of Cam Ranh Bay. Kerry and a few other men came upon a group of Vietnamese who were unloading sampans (traditional Asian wooden boats). After the Vietnamese fled, Kerry and his men shot at and destroyed the boats. In the process, Kerry was wounded from shrapnel in his left arm and received a Purple Heart Medal afterwards.

Robert Mueller (1944 – )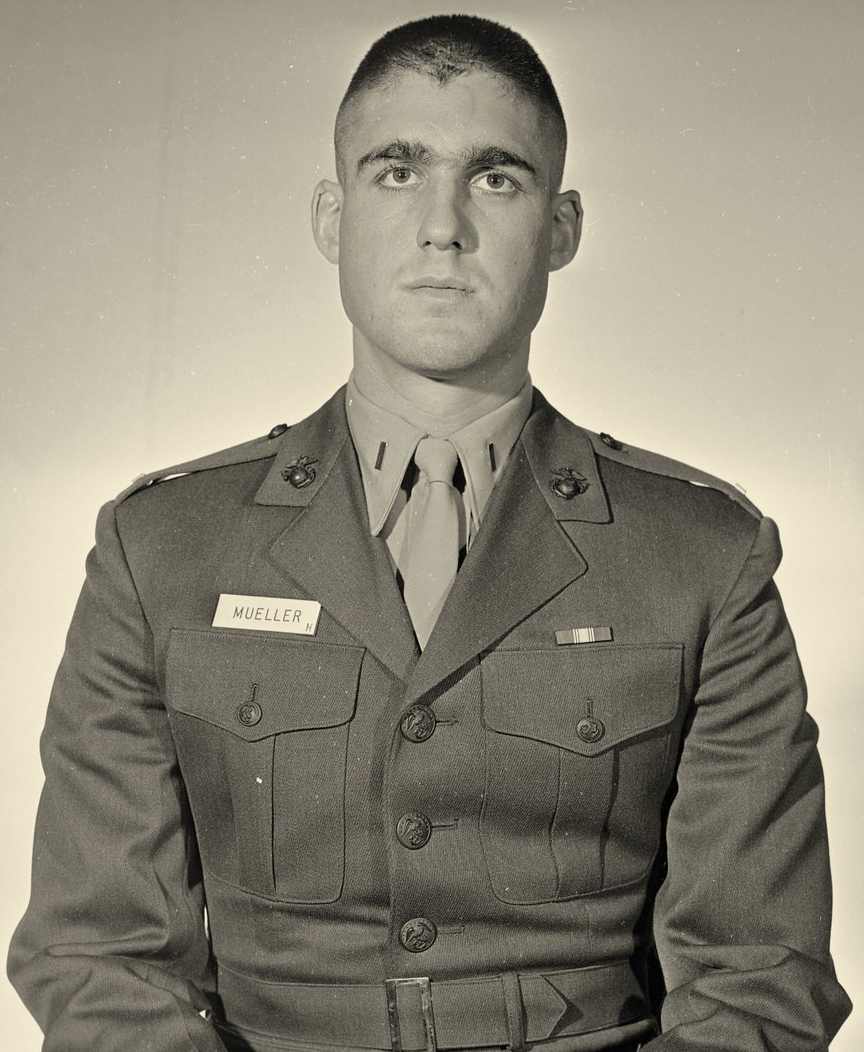 Mr. Mueller began serving as Special Counsel for the U.S. Department of Justice in 2017, but prior to that was the Director of the FBI for 12 years. Mueller's service began in 1968 during the Vietnam War, and is a long and varied list of battles, positions, and achievements. Branch: Marine Corps – Rank: Captain – Unit: H Company, 2nd Battalion, 4th Marine Regiment, 3rd Marine Division – Commands: Platoon commander – Awards: Bronze Star (with valor), Purple Heart Medal, Navy Commendation Medal(2) (with valor), Combat Action Ribbon, South Vietnam Gallantry Cross.

Colin Powell (1937 – )
Perhaps the most dedicated American on this list, Colin Powell was a career soldier who pivoted his excellent service record into a robust political career. Powell was born and raised in South Bronx, New York. From there he attended City College of New York and participated in ROTC where he received a commission as an Army second lieutenant upon graduation in June 1958. It seems liked we need an entire other website just to list the litany of positions, awards, honor, and service that Mr. Powell has under his belt. Reaching the status of a four-star general is his highest rank during his service period from 1958-1993.

Roger Staubach (1942 – )
One of the most famous veterans ever, Roger Staubach graduated from the United States Naval Academy in 1965. From the USNA website:
"As a midshipman, Roger Staubach was named recipient of college football's top honor, The Heisman Trophy. Staubach graduated from the Naval Academy in 1965 and went on to serve four years of active duty service in the Navy, with one year of overseas duty in Vietnam. Staubach played 11 years of professional football with the Dallas Cowboys and led the Cowboys to two Super Bowl victories. He was elected into the Hall of Fame in 1985, his first year of eligibility."

Ann Dunwoody (1953 – )
Dunwoody, who retired from the military in 2012, is the first-ever woman to receive four-star general status, which she earned in 2008. Dunwoody was practically bred for a career in the military. She was born on base at Fort Belvoir, Virginia to an Army officer father. She bounced around from the States to Belgium and Germany as a child and entered service herself in 1975. Her laundry list of honors is matched only by her quantity of decorations as a solder and general.

Eileen Collins (1956 – )
The only first-generation Irish famous veteran on this list, Eileen Collins is a former military instructor and test pilot, as well as the first female pilot and first female commander of a Space Shuttle. Collins was born in Elmira, New York, attended Syracuse University and then graduated flight school at Vance Air Force Base, Oklahoma. After earning her wings, she remained at Vance AFB as a instructor pilot for three years. She was admitted into the astronaut program in 1990.

Gal Gadot (1985 – )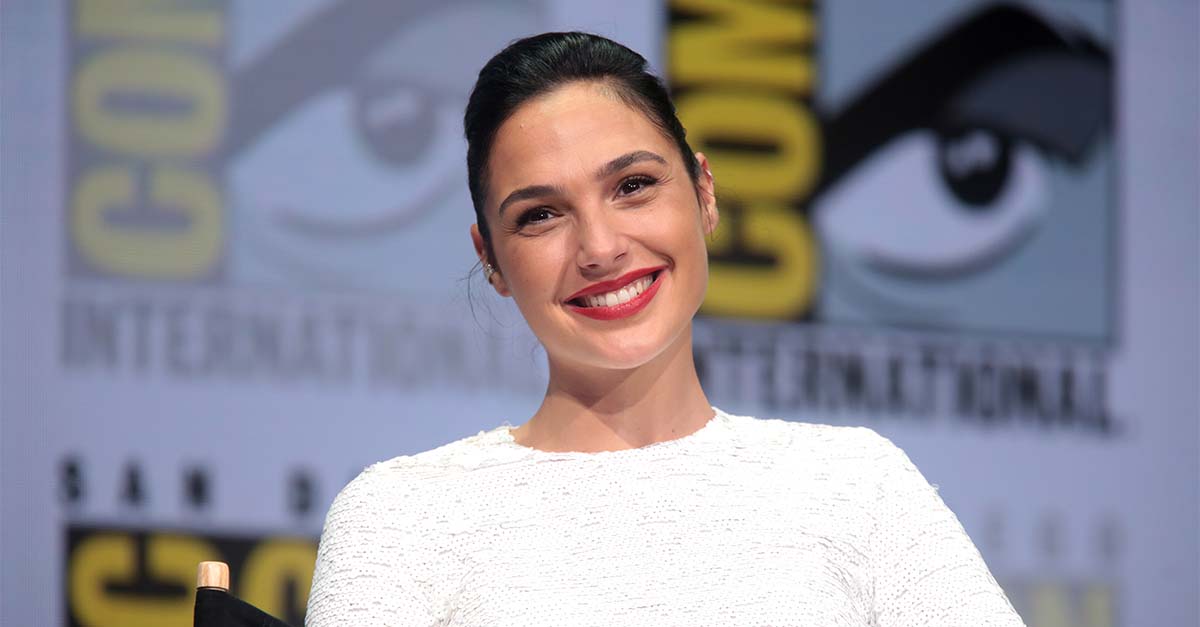 Quite a gal, that Gal Gadot. Crowned Miss Israel in 2004 at age 18, she went on to serve the Israeli Defense Force as a combat instructor for two years. After her time in the Israeli military was over, she began studying law and international relations at a university in Israel while simultaneously building her acting career. While those are all impressive feats in their own rights, you probably know her as Wonder Woman in DC Comic's latest movies. In 2018, she was named in Time Magazine's Top 100 Most Influential People list.

Alex Haley (1921 – 1992)
One of the foremost names in African-American literature, Alex Haley, the author of Roots: The Saga Of An American Family and The Autobiography of Malcom X, also served in the Coast Guard. He was born in Ithaca, New York and enlisted in the Coast Guard as a mess attendant in the late-1940s. He was promoted to Petty Officer 3rd Class with a rating of Steward – which was one of the highest positions available to black men at the time. However, he went on to become the Coast Guard's first-ever Petty Officer 1st Class with the rating of Journalist. The role was essentially created for him. He held that position until he left the Coast Guard in 1959. He's definitely one of the most famous veterans who became a celebrated author.

Jimi Hendrix (1942 – 1970)
Johnny Alex Hendrix is his birth name, but you know the most legendary guitar player of all time as Jimi Hendrix. Hendrix was born in Seattle, Washington and although he only had a four-year professional career – there is no denying the effect he had on music forever. Before he got there, he was given an ultimatum: prison or the Army. After being caught twice riding around in stolen cars, the authorities gave him that choice. Hendrix had an up-and-down career in the Army as a paratrooper. He entered in 1961 and was honorably discharged in 1962.

John McCain (1936 – 2018)
A veritable war hero, John McCain is no doubt one of the most famous veterans in America's history. As a Prisoner of War during the Vietnam War, McCain endured hell and lived to tell the tale. He was captured an imprisoned in 1967 after his A-4E Skyhawk was shot down over Hanoi. He was offered early release in 1968 because his father was a influential politician, but McCain refused release – mandating all other prisoners must be released before him. He did not want to be used as a propoganda piece, both for Korea and against other American POW's. Because of this he was brutally tortured hourly for weeks. He continued to be tortured until his release over five years later in 1973. What a legend and one of the most famous veterans ever.

John F. Kennedy (1917 – 1963)
Before he was "JFK" and possibly the most famous man on the planet, John Kennedy was just a kid from Massachusetts who wanted to enter Officers Candidate School after he graduated from Harvard. However, due to chronic low back pain, he was rejected and instead joined the U.S. Navy Reserve where he served from 1941 – 1945. He served in the U.S. House of Representatives, the U.S. Senate and eventually as the President of the United States from 1961 – 1963 until his untimely assassination.