Aboard The USS Theodore Roosevelt: Landing Signal Officers & Aircraft Elevators
Great Video choice! This is one of the exclusive videos only available to Military Machine subscribers, but don't worry. Subscribing is easy.
Watch Now
Subscribe Now!
Members get full access to exclusive articles, true war stories, military movies, videos, historical films and more! Members also enjoy everything 100% ad free.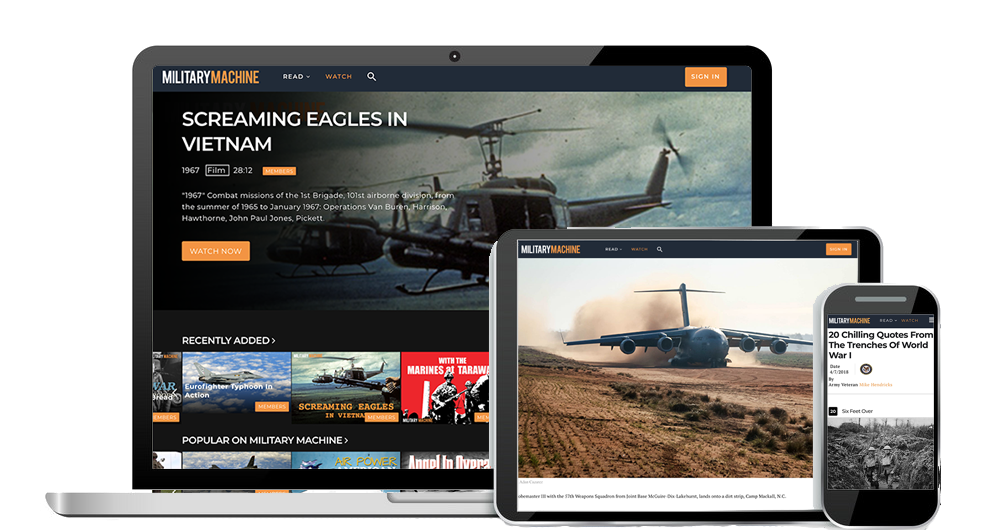 Unlock the Military Machine Library
| | |
| --- | --- |
| Exclusive videos and stories only available to subscribers | |
| Unlimited access to Military Machine | |
| New videos and articles weekly | |
| No advertisements | |
Lifetime
$99.99
One Payment
Most Popular
Annual
$3.99
/mo*
*Billed as one payment annually
Monthly
$4.99
/mo
Recurring
By subscribing I agree to the
Terms of Use
and
Privacy Policy
, and I understand that I may cancel this recurring membership at any time by going online to my Account and click on "Cancel Membership".