10

Sikorsky UH-60 Black Hawk $21 Million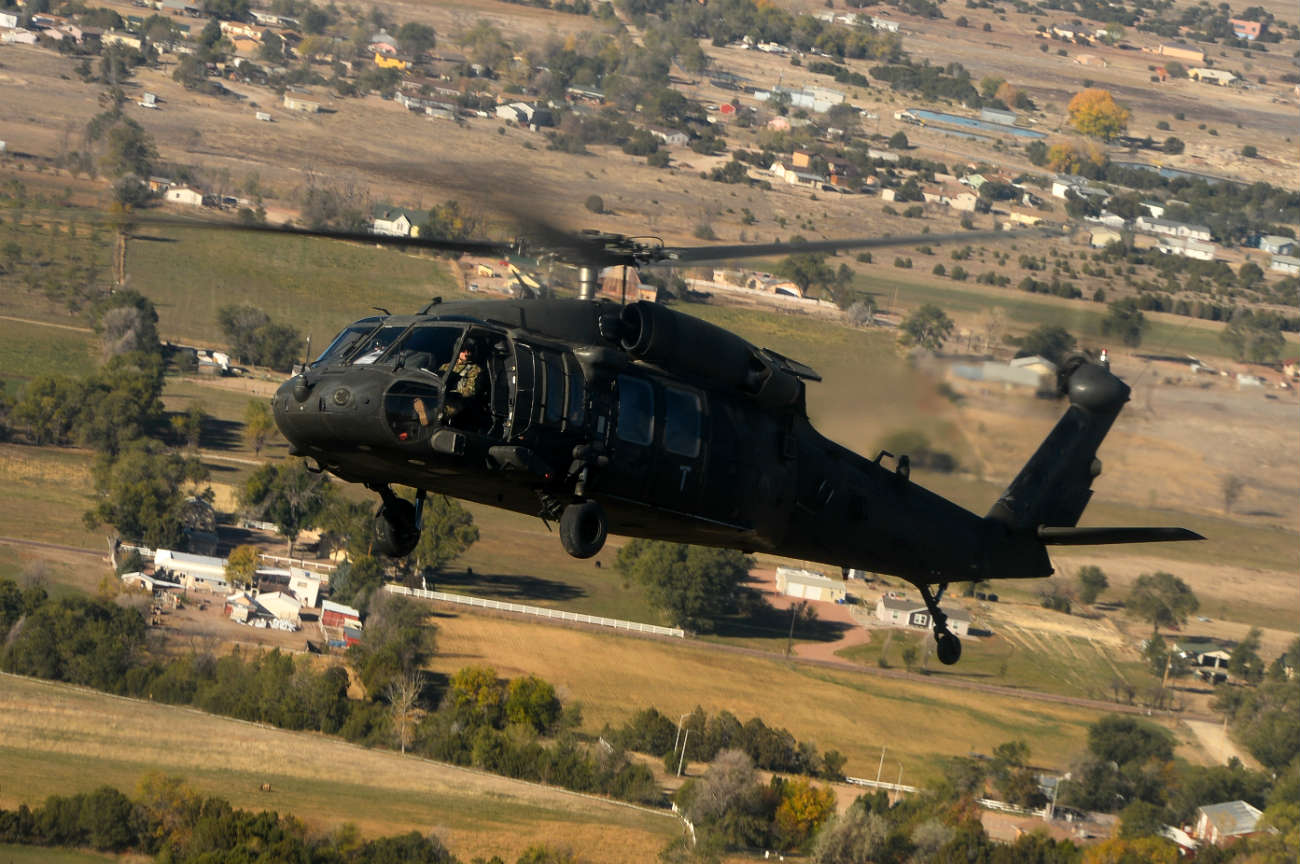 Developed by Sikorsky Aviation in 1979 to replace the Bell Iroquois, the Black Hawk helicopter has seen action since the early 1980's, from the Caribbean in the Invasion of Grenada, to Somalia fighting Mogadishu warlords. The Black Hawk is a highly versatile aircraft. Although a transport chopper, the UH-60 is deadly when outfitted with electronic warfare systems, as well as heavy armaments. The Black Hawk can also be equipped with an array of missiles including AGM-114 Hellfire missiles, and AIM-92 Stingers. The latest versions of this helicopter carry two General Electric 701D turbo shaft engines that allow it to achieve excellent speed and maneuverability.
9

Boeing AH-64 Apache $31 Million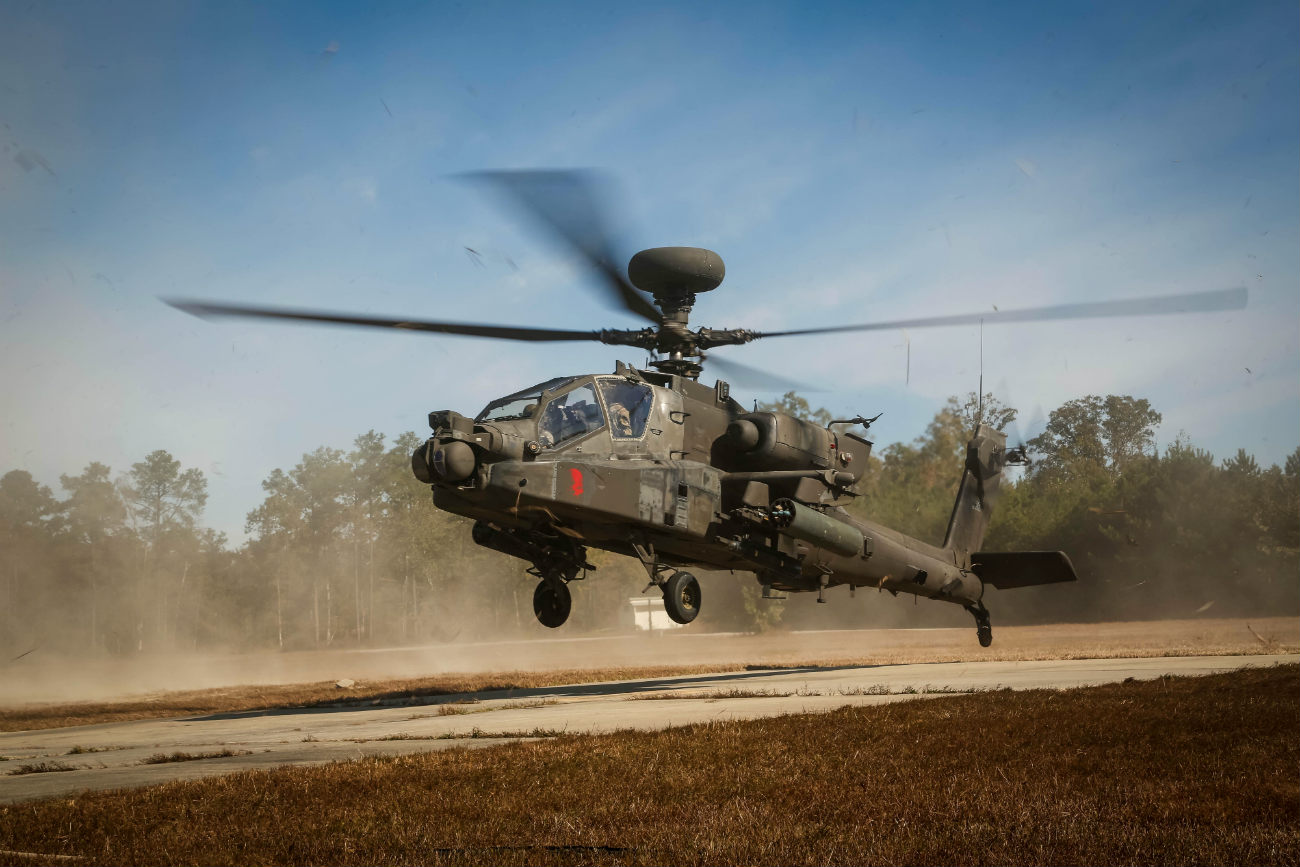 The AH-64 Apache is the classic American attack helicopter. Created in 1981, the AH-64 gave all branches of the US military a powerful platform to engage enemy combatants. Standard Apaches come armed with a 30 mm M230 chain gun attached near the main landing gear. The chopper's four hardpoints carry a mixture of air-to-air or surface-to-air missiles such as AGM-114 Hellfires or Hydra 70 rocket pods. Apaches also come equipped with Integrated Helmet and Display Sighting System (IHADSS). This system allows pilots to control landing, various flight controls, as well as on board weapons targeting by simply shifting their head movements.
8

Bell AH-1Z Viper $31 Million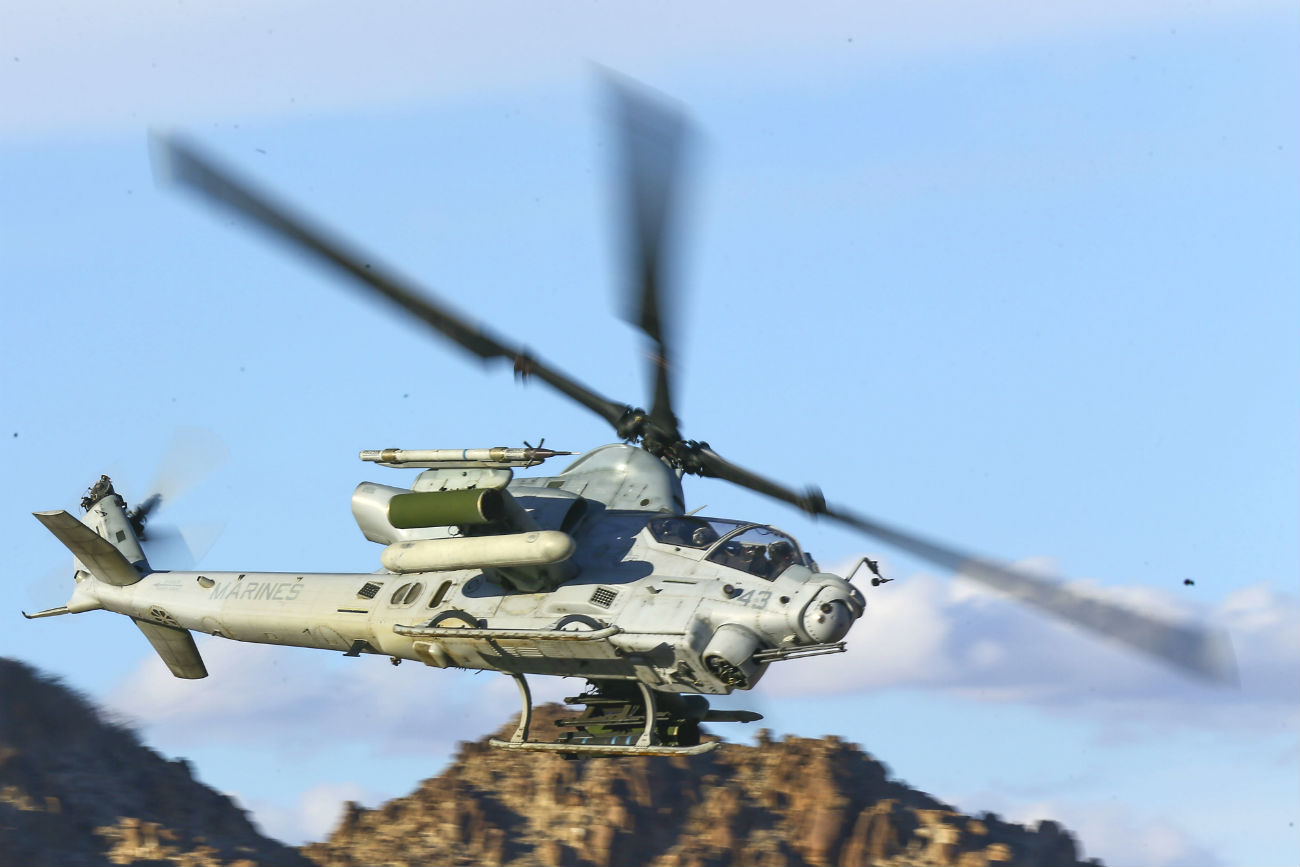 The AH-1Z Viper began its service for US Armed Forces in 2000. Created as a precision attack platform, the Viper operates at longer ranges and identifies targets further away than other similar choppers. The AH-1Z maintains a slew of long range sensors centered around the Longbow Fire Control Radar System. These guide the variety of missiles that the Viper can deploy such as AIM-9 Sidewinders and AGM-114 Hellfires. Furthermore, the Viper has 75 percent fewer moving parts than other comparable four-bladed rotor systems. This helps lengthen the helicopter's long term survivability.
7

Kazam Mi-35 $36 Million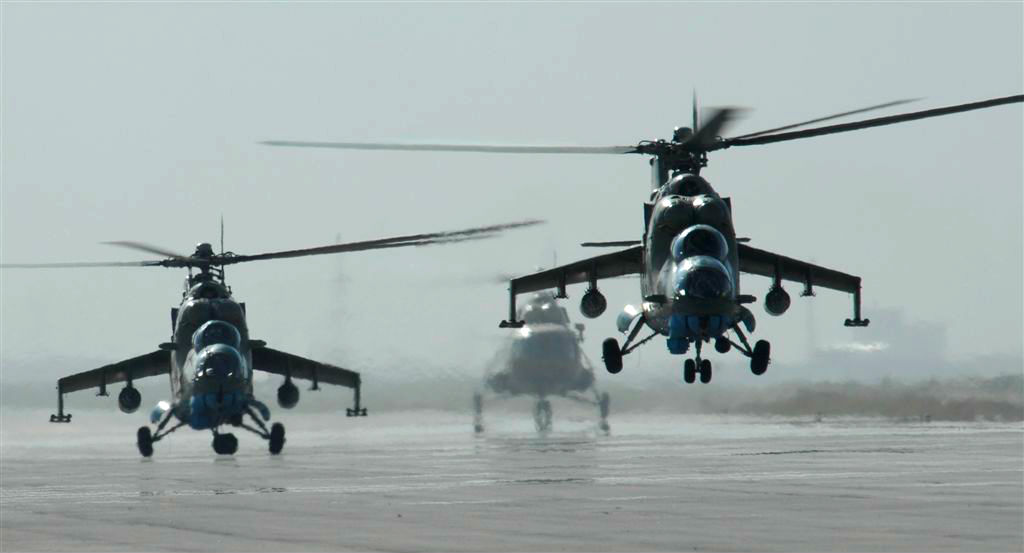 The Mi-35 is the Russian Armed Forces' primary ground support chopper. Main applications of the aircraft are providing air cover for infantry movement or surgical ground ops, and engaging enemy armor from above. The Kazam is also designed to insert and extract troops to and from the battlefield with ease and flexibility. The chopper's non-retractable landing gear allow for touch down and take-off on extremely uneven terrain.
6

Denel Rooivalk $40 Million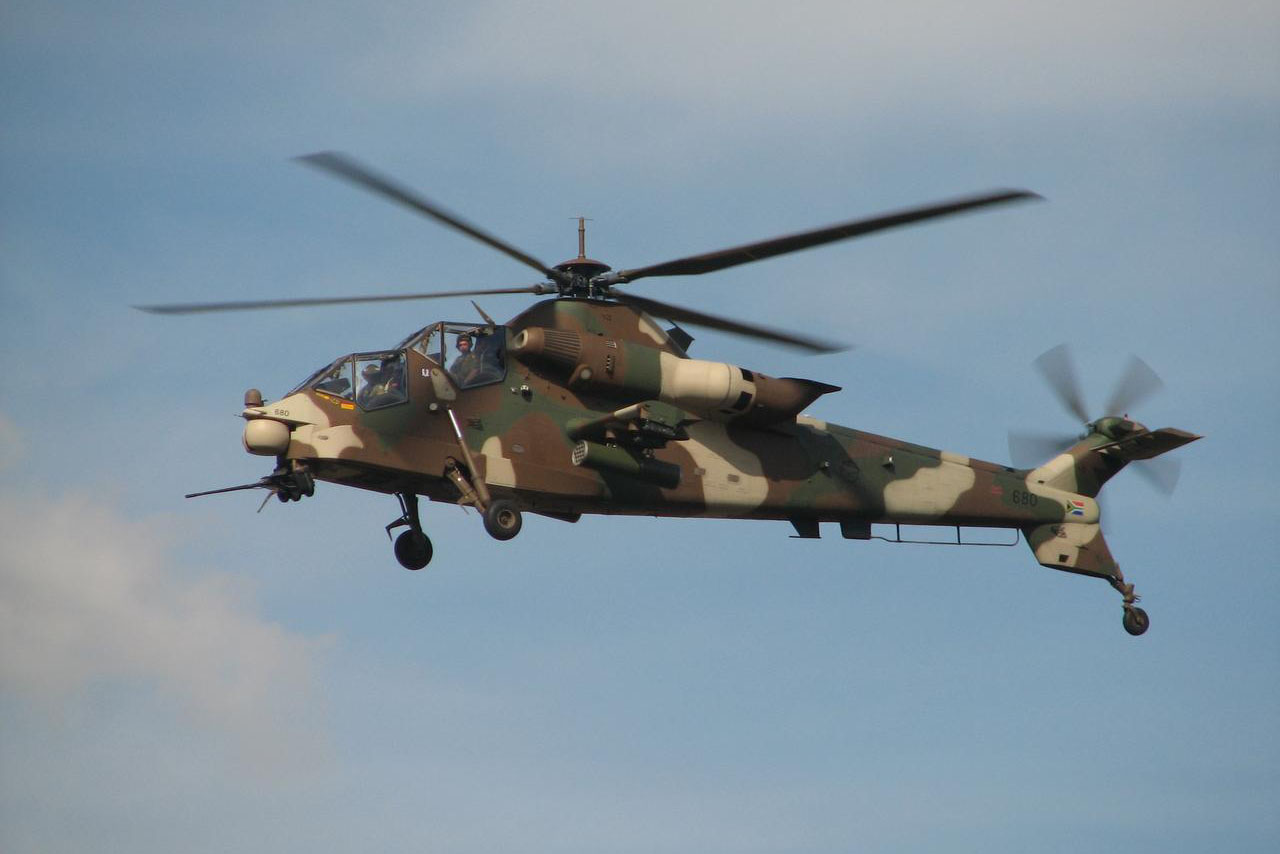 This South African aircraft was developed by Denel Aviation. The Rooivalk was designed to be the South African Defense Forces (SADF) most advanced attack helicopter, and to be operated by the elite 16th Squadron based in Bloemspruit Air Base. Many military experts describe The Rooivalk as an "agile gunship", denoting its heavy armaments complimented by its exceptional maneuverability and speed. Denel designed the aircraft with dual turboshaft engines, based on earlier models utilized by SADF.
5

Eurocopter Tiger $41 Million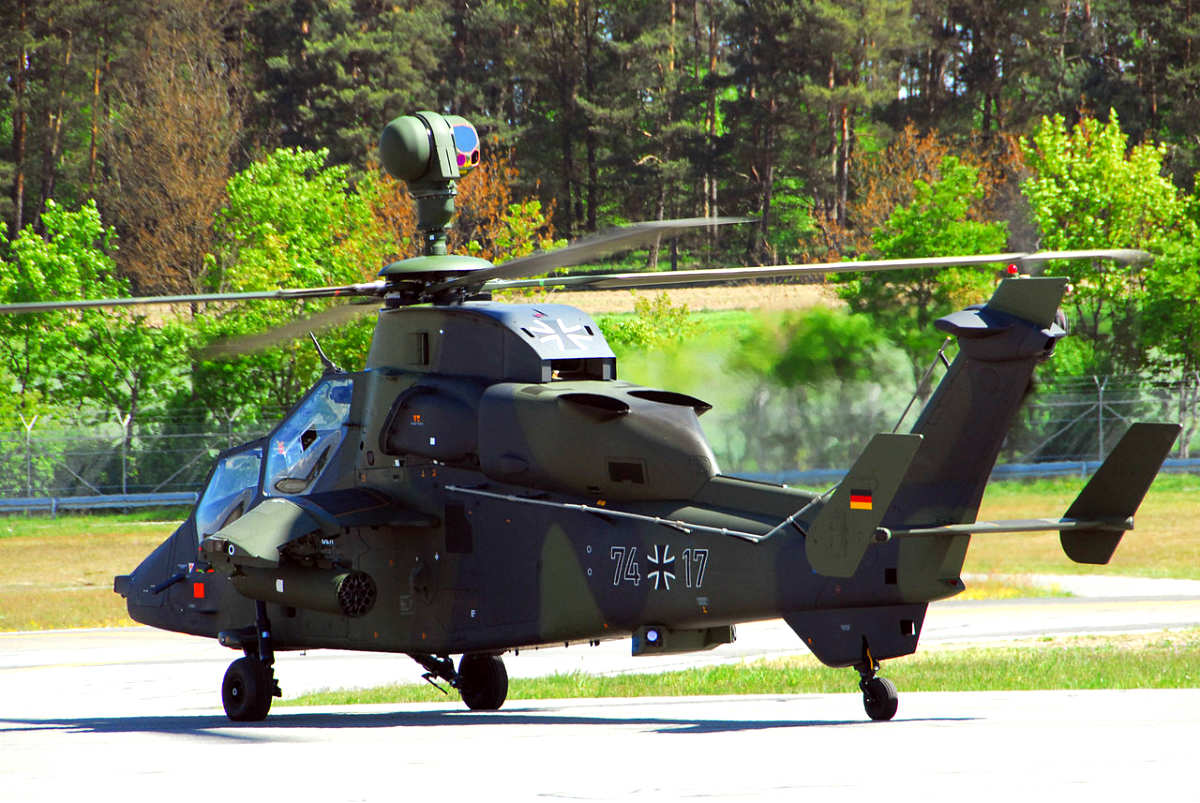 The product of a joint venture of France's Aérospatiale and West German developer MBB, the Eurocopter was intended to be mainland Europe's answer to the Soviet military choppers of the late 1980s. The result is a multipurpose aircraft capable of a slew of different missions including armed reconnaissance, anti-tank operations, and close air support. The versatility of the Eurocopter is in its ability to combine high level flight performance with its firepower. The chopper's 13 meter main rotor and narrow hull give the Eurocopter outstanding agility (Tiger can perform full loops and negative g maneuvers), while the twin Rolls-Royce MTR390 turboshaft engines allow it to achieve 187 knots.
4

Sikorsky Sea Hawk $43 Million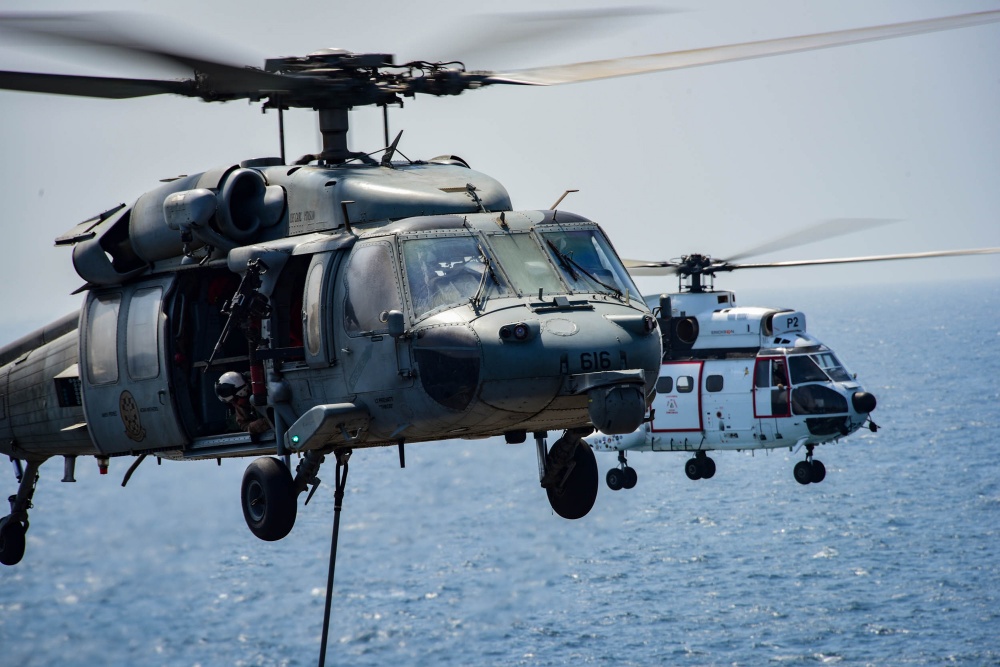 The Sea Hawk was developed to address the US Navy's need for a large maritime warfare chopper. It would need to have superior search and rescue capabilities, and be large enough to carry the quantities of equipment Navy airmen require for their sorties. The Sea Hawk is used to deploy anti-warship weapons such as Mk series torpedoes, and is large enough to provide secondary roles of combat search and rescue and evacuation. The Sea Hawk's size and advanced capabilities cause it to be one of the most expensive military helicopters on earth.
3

NH-90 $50 Million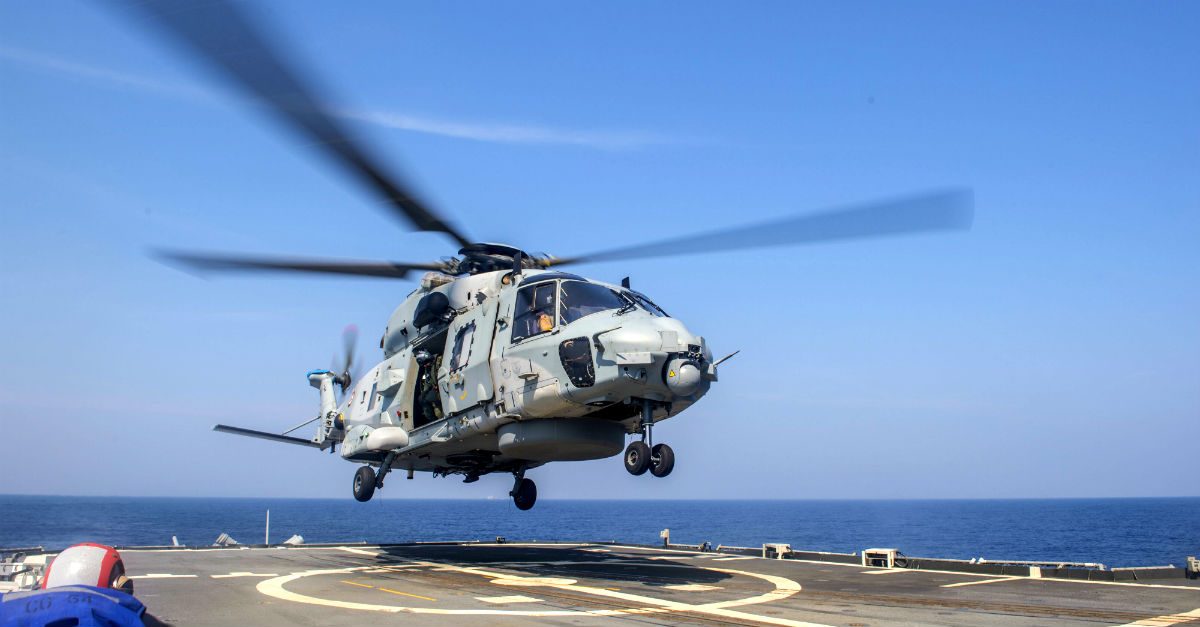 This military helicopter is the product of a joint venture of several European aviation companies. Their goal was to give NATO pact nations a surgical helicopter that could also operate in maritime environments. First deployed in 2007, NH-90 was the first military helicopter to operate entirely with Fly by Wire controls, a system that replaces the traditional manual controls with an entirely electronic interface. There are currently two main variants serving the militaries of 13 countries. These include the Tactical Transport Helicopter (TTH) for army use and a maritime version, or NATO Frigate Helicopter (NFH).
2

Boeing V22 Osprey $72 Million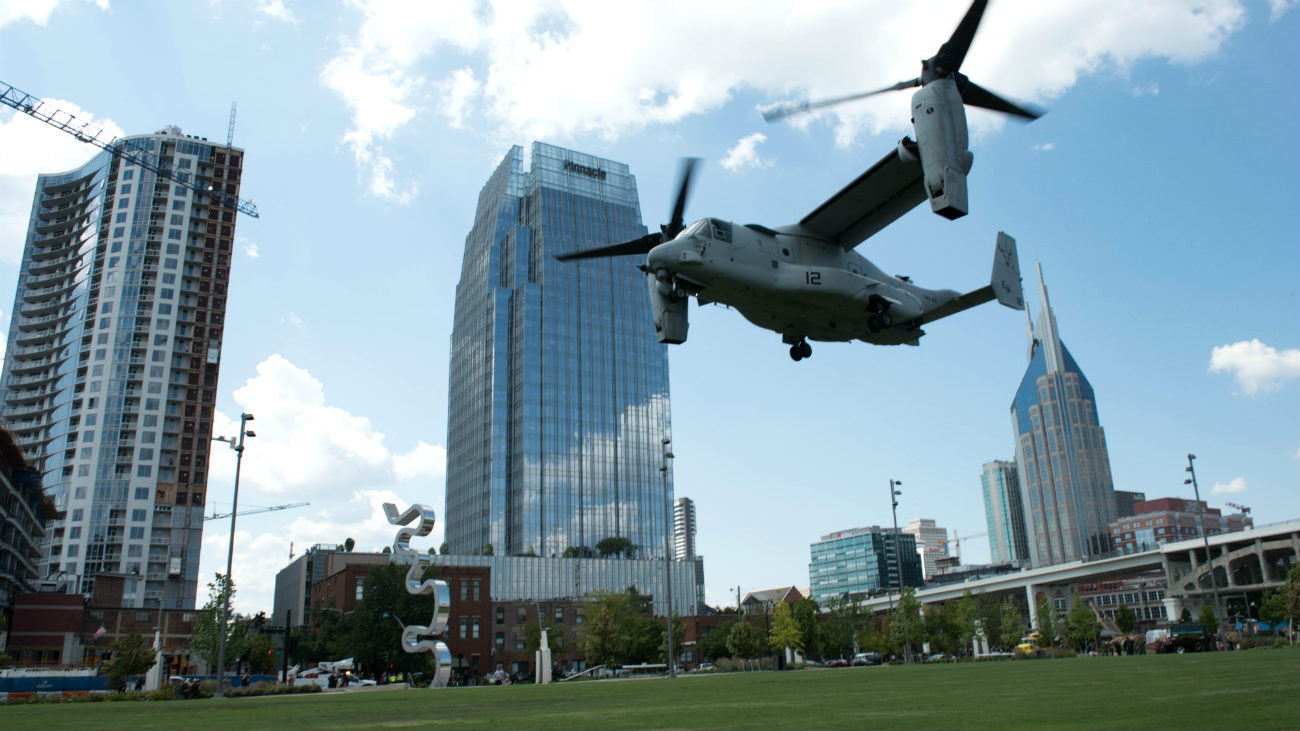 The V-22 Osprey has been in deployment in the US military since 2007, operated primarily by the Marine Corp. The V-22 is the first military tilt-rotor. This design gives the aircraft the speed of an airplane coupled with the quick, vertical take-off and landing of a helicopter. The Osprey became infamous for the runaway costs of its development program in the late 1980s. The price tag on the program increased from an estimated $2.5 billion in 1986, to a whopping $30 billion in 1988. Tactical demands by military officials for the chopper, such as requiring that the aircraft's wings fold to fit navy ships, contributed to this explosion in costs.
1

Sikorsky CH-53K King Stallion $95 Million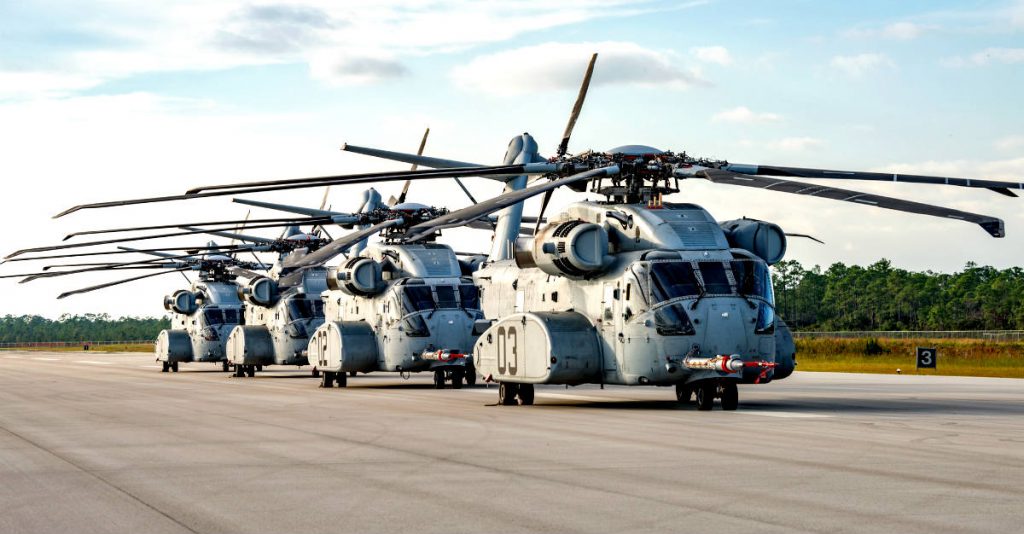 The Sikorsky/Lockheed King Stallion is the United States Marine Corp's new heavy duty chopper and the most expensive military helicopter ever made. This military helicopter is under development to replace the older Super Stallion. The CH-53K takes the transport of war materials to a new level of scale and efficiency. With a length of 99 ft and a 27 ft height, the King Stallion's massive cargo hull is capable of containing two fully loaded "master pallets" or a fully armored military Humvee. Two General Electric T408 engines, each with 7,500 horsepower, propel this monster to a maximum speed of 170 knots. While the chopper is still in development, prototypes have been in the possession of the Marine Corp since 2014.

References:
Janes
|
American Special Ops
|
fas.org
|
Bell Helicopter
|
Alux
|
Engineering News
|
Eurocopter
|
Department of Defense
---
---
---
---